You may develop highly scalable and functionally effective Shopify eCommerce stores with our top-rated Shopify development services.
Find out more
Generate High-Qualified Traffic to grow your business with Wordpress Development Services.
Find out more
Best CMS Web Development Services
Customers who require top-notch structures and want their website to look more professional may consider custom website development services.
Kretoss Technology is a one-stop solution for developing custom websites.  We can develop the website on your requirements. We are an accomplished and perfected custom website development company with extensive knowledge of all aspects of website creation, including designs, programming, movement, layout, convenience, and much more.
Kretoss Technology is supported by a team of creative and professional developers who develop eye-catching and successful websites for each of our projects. They have developed a large number of websites for our clients that are always improving and innovative.
Managing your website becomes significantly easier with a CMS that is customized to your business needs!
We provide high-quality CMS Web Development services at affordable prices. What makes us apart from other CMS development companies in USA and India is that we never take shortcuts on quality. We may make arrangements that are tailored to your specific needs and budget.
If you're looking for a professional custom website development company in USA, India, and anywhere across the globe; we can help you with unique and outstanding website designs and developments. Our clients all over the world benefit from our clean coding and SEO-Friendly web pages. For custom website development, we never use formats.
We also offer Flutter App Development, React Native App Development, AngularJS Development, ReactJS Development, PHP Web Development, Laravel Development, Node JS Development, Shopify Development, WordPress Development, and many more development services.
Our CMS Development Services
Support and Maintanence for CMS
Understand Our CMS Development Services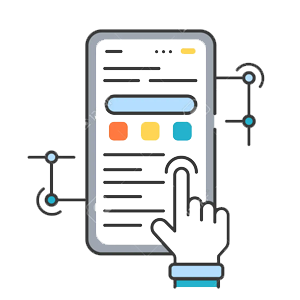 CMS Design
Our UI/UX designers have many years of experience creating designs that will attract and satisfy your website visitors or audience. We can also create custom templates for your company, complete with your logo, color scheme, and layout.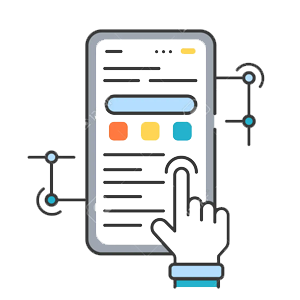 CMS Development
We can create a complete website for your business using popular CMS platforms like WordPress, Shopify, OpenCart, and Magento. We'll handle all parts of CMS development, including designing, setting up layouts, and configuring the framework's backend.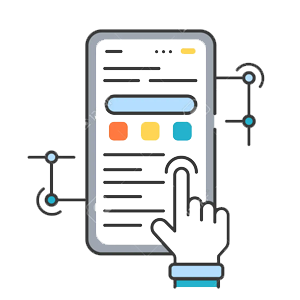 Customization of CMS
We provide custom CMS development services, including structural changes to your current CMS platform. We have experts who can update the style, layout, and dashboard section, or create customized add-ons for your CMS to match your requirements.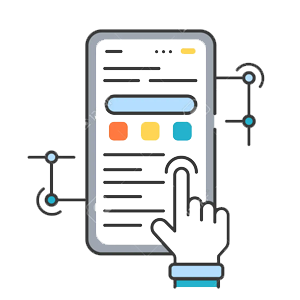 CMS Integration
Do you plan to combine your CMS with another website or platform? That is something we can help you with. Our experts can create safe links to your old systems and guarantee that data flows smoothly between them.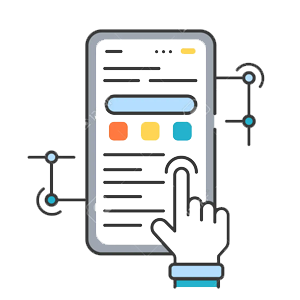 CMS Migration
By migrating hundreds of sites to a variety of CMS systems, we've definitely saved problems and sleepless nights. The good news is that migrating to a new CMS could be simple. Now all you have to do is lower the risks. Our CMS migration services are designed to help you avoid common issues and build a solid foundation that prioritizes SEO performance, content marketing, user experience, and digital agility.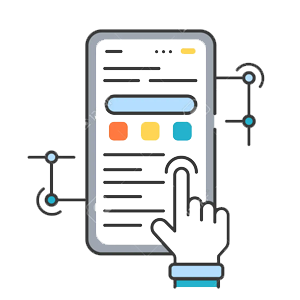 Support and Maintanence for CMS
You'll need to manage your CMS after you've created it and make sure it doesn't go down at any point. That's when an experienced CMS development company like ours comes in handy. Whether you want to improve the security of your CMS, change the layout, or add plugins, our professionals can help you.


Why Should You Choose Kretoss Technology for CMS Development?
Highly skilled and experienced developers
Provide the industry's most competitive pricing
Top-notch Project Management
Ensures on-time delivery of a high-quality product
Commit to all design, development, testing, SEO guidelines
Work with clients from all over the world
Deliver services according to clients time zones
Experienced developers in a variety of technologies
Discuss Your Project with Our Specialists
We always look for a long-term relationship. Kretoss Technology is a trustworthy partner for all of your Web and Mobile Application development needs.
Let's Talk
Top Industries We Serve our CMS Development Services
Kretoss Technology has designed and developed Custom Websites for various market industries including finance, medical health & fitness, and for many more following industries. We also have an expert CMS Development Services team that is working on cutting-edge technologies and tools.

Logistics & Supply Chain

Manufacturing & Production

Property & Real Estate

Engineering

Health Care & Medicine

Ecommerce & B2B

Media & Advertising

Hospitality

Social Networking & Dating

Education & Tutoring

Fitness & Beauty

Travel & Transportation
FAQs
Frequently asked questions
We hope we've answered your questions, however, our door is always open for a conversation if you have any more.
The Content Management System, or CMS, is a system that lets you develop and manage your website without having any technical knowledge. It makes managing back-end tasks linked to the website's structure easier. The CMS has the following advantages:
There's no need to depend on developers to make essential changes.
It's SEO-friendly, so it'll help you rank higher in search engine results like Google.
Over time, regular updates and upgrades improve your website.
There are numerous plugins and extensions available to help you improve the functionality of your website.
Kretoss, a CMS development company, has been in the industry and has worked in a wide range of industries. Our experienced professionals will take care of all of your complicated requirements and give you a lot of the best CMS website development services offered. Collaborate with Kretoss, a CMS web development company, and then sit back and watch your dreams start flying.
The project's timeline is determined by the technology used, the complexity of your needs and requirement, the project's size, and the number of professionals involved. Contact our experts for an almost-exact timeline for your CMS development.
Kretoss continues to help its clients even after the project is completed. If you have any issues in the future, our professionals can handle them right away. We can help you add additional functionality to your CMS and fulfill your business requirements as an add-on.
Definitely! Use our CMS migration services to upgrade your current CMS platform to the latest technologies. As a result, you'll be able to give a better user experience and attract them. Trust on our CMS development services to assist you in creating superior custom solutions for your business.
Yes! Our experienced developers, designers, and testers can help in creating complete custom CMS solutions from the ground up. Our CMS customization services will assist you in reaching your business goals while also providing outstanding results and user experience. Kretoss Technology, a CMS web app development company, will work together to develop end-to-end unique solutions that will help you stay ahead of the competition and grow your business.
Kretoss Technology, a CMS website development company, uses industry-standard software development techniques. Depending on your project requirements, we use Agile, waterfall, iterative, and other methodologies. We prefer the Agile technique because it allows us and our clients to collaborate, manage runtime requirements, and create high-quality solutions.
Definitely! You can communicate directly with your CMS team and share your concerns, questions, or new requirements. Our developers will examine and offer you a solution that matches your requirements. You can use  Google Meet, Skype, Zoom, or Microsoft Teams to communicate with our developers.
Kretoss Technology, a top CMS web development company, will give you with maintenance, timely updates, and support in addition to development.
To handle our source code and version control, we use cutting-edge solutions like Github and Bitbucket. We offer high-quality CMS web development with full version control to protect the source code.
We use the most up-to-date tools, such as Trello, Google Apps, Github, Jire, Slack, and others, to help our employees be more efficient and perform better.
Yes, our clients sign NDAs and SLAs, which allows us to be transparent and interact with them seamlessly.
We will give you entire ownership of the project and source code after the project is completed. This will also be clearly stated in the contract that we sign.