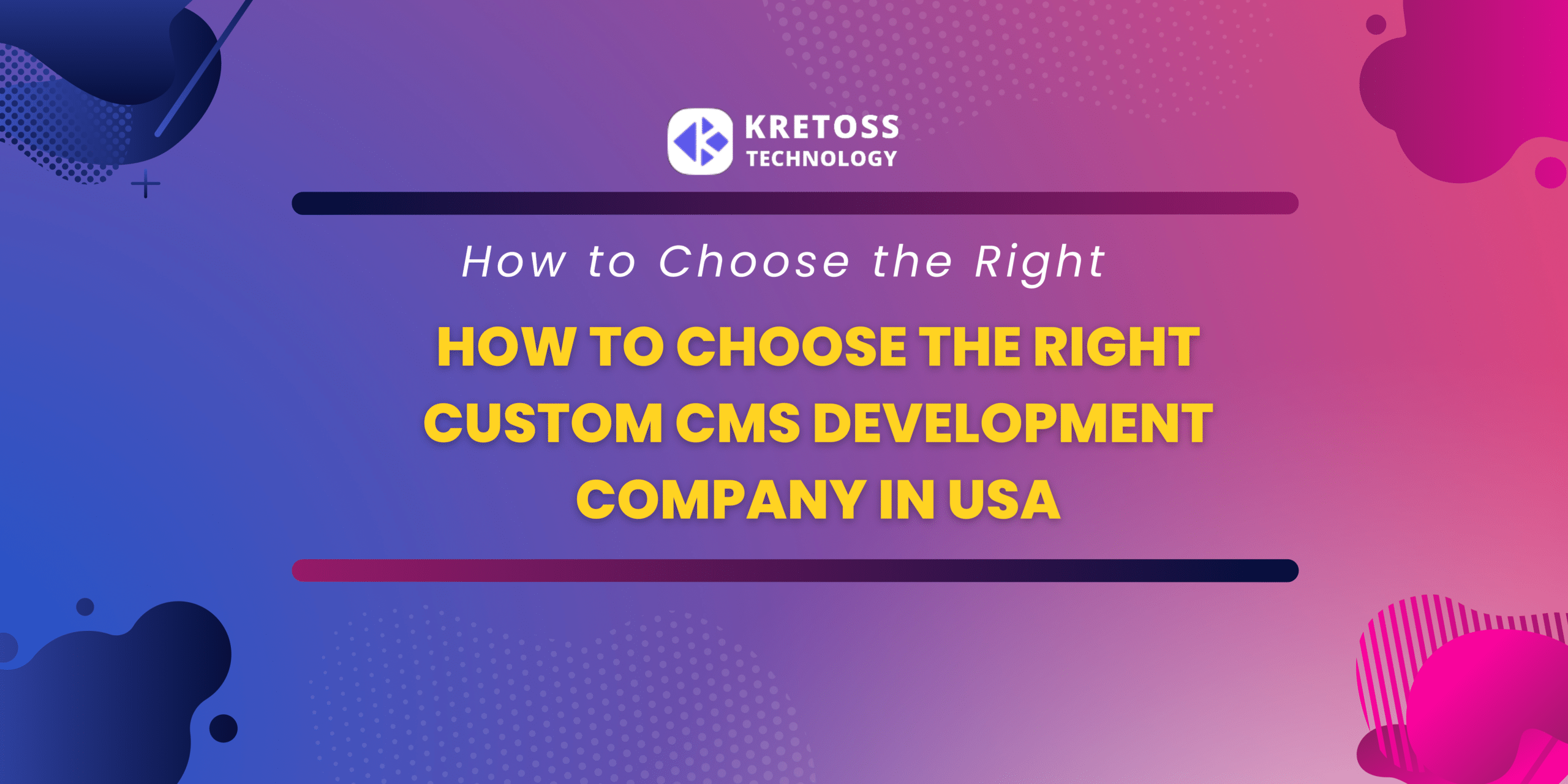 When it comes to building a custom CMS, choosing the right custom cms development company USA is crucial to the success of your project. With so many companies offering custom CMS development services in the USA, it can be overwhelming to decide which one to choose. In this article, we will provide you with some tips on how to choose the right custom CMS development company in the USA.
Factors to Consider When Choosing  a  Custom CMS Development Company
Determine Your Requirements
Before you start searching for a custom CMS development company, you need to determine your requirements. Make a list of features and functionalities that you want in your custom CMS. This will help you to narrow down your search and find a company that can deliver a custom CMS that meets your specific needs.
Check Their Portfolio
One of the best ways to gauge the quality of a custom CMS development company's work is by checking its portfolio. Look at their past projects and see if they have developed custom CMS solutions similar to what you're looking for. This will give you an idea of their expertise and the type of work they can deliver.
Consider Their Experience
Experience is a crucial factor to consider when choosing a custom CMS development company. Look for a company that has been in the industry for several years and has a proven track record of delivering high-quality custom CMS solutions. An experienced company will have a better understanding of the industry and can provide you with valuable insights that can help improve your custom CMS.
Check Their Reviews and Testimonials
Reviews and testimonials from previous clients can provide you with an idea of the quality of service that a custom CMS development company provides. Check the company's website and other review platforms to see what their previous clients have to say about their experience working with them.
Look for Customization Options
Customization is one of the primary reasons for choosing a custom CMS development company. Look for a company that provides customization options that can help you tailor your CMS solution to your specific needs. A good custom CMS development company should be able to provide you with a solution that is scalable and can grow with your business.
Consider Their Support and Maintenance Services
Support and maintenance services are essential for the proper functioning of your custom CMS. Look for a company that provides reliable support and maintenance services to ensure that your CMS is always up and running. Also, check their response time and availability to ensure that they can quickly address any issues that may arise.
Consider Technical Expertise
Look for a company with a team of skilled developers and designers who have experience with the technologies and programming languages required to develop a custom CMS that meets your requirement
Consider Communication and Collaboration
Choose a company that values communication and collaboration with its clients. They should be able to understand your business needs and be responsive to your feedback throughout the development process to ensure that your custom CMS solution meets your expectations.
Consider Custom AngularJS Development Agency
If you're looking for a custom CMS solution that is built on AngularJS, then you should consider a custom AngularJS development agency. They can provide you with a custom CMS solution that is tailored to your specific needs and built on AngularJS, a popular front-end framework for web development.
Read More: Transforming Web Development with AngularJS and Responsive Design
In conclusion, choosing the right custom CMS development company in the USA can be a daunting task, but by following the tips mentioned above, you can make an informed decision. Remember to take your time and choose a company that can provide you with a custom