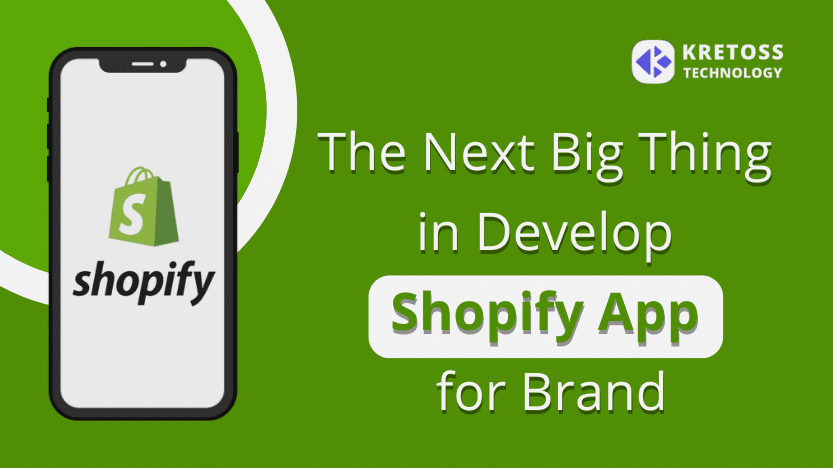 Know the next thing in developing Shopify App for your brand. Read why and which mobile app builder is the best for you. Know in detail here.
What is Shopify?
Just Imagine a complex nearby your area where you frequently shop.
The same concept applies to Shopify and other e-commerce platforms. They are like an online complex where we can build our store or app and start doing business. Shopify allows anyone to set up an online store and sell their products.
Shopify is now the leading E-commerce platform designed for businesses of every size. Whether you want to start selling designer jewelry or a comedian and want to sell your show tickets, or if you are an established Entrepreneur and want to grow, Shopify can help you.
Why Shopify App Store for my Brand is Necessary?
Rewind the above example of a shopping complex near your area. Now think about why the shopping complex is here? Ans. is simple, every businessman choose a place where he can find more customer.
Why do you need to build a mobile app for your Shopify store?
Sales and Conversions: A Shopify android/ iOS app can be your best bet for increasing the sales of your Shopify store. There are various ways a Shopify mobile app can boost your sales.
A Shopify android/ iOS app is your best friend in enhancing your customer base.
Marketing Tool: A mobile app is the best marketing tool for your online store. Through your eCommerce app, you can communicate directly with your customers and offer instant help and support.
Your Brand Image: Branding is all about promoting the right aspects of your company/ product that customers love.
How can you Convert your Shopify Store into a Mobile App?
The Shopify apps take developers and designers out of the mobile app development game. You don't need to have design or coding skills once you have a great Shopify mobile app builder. Here are the steps to follow:
Customize and design your mobile app
Publish your app in both iOS & Android application stores.
But as for anything in life, there are good and mediocre options for building a mobile app. To have a great start to your mobile commerce journey in 2021, you should know what to check before starting with a mobile app builder. Otherwise, you may struggle or at least feel the lack of important functionalities
How to Decide which Mobile App Builder is the Best for you?
Here is a checklist for you to decide which app builder is the best for your business. Relatively older apps that have more reviews, might be fed up and lost their excitement for new clients. Don't forget to consider new apps in your search as they will be so excited to welcome a new client and offer extra effort. Your products should look in your mobile app as beautiful as in your web store.
Imagine, you have square framed product photography and it's not supported by the mobile app builder. Your products would look freaky and you don't want that. Make sure your brand and its beautiful products fit into your mobile app perfectly. Make sure you will get native mobile apps for iOS & Android for offering the best mobile shopping experience to your app users.
If the app user's language is not supported by your app, it will be a bad experience. Who knows, maybe you will become the owner of an international business soon. Make sure your brand and its beautiful products fit into your mobile app perfectly.
Isn't it time to Build your Own Mobile App?
It's not hard to build and publish an app for your Shopify eCommerce store. Offering unique features and top-notch customer service, Shopify is not only an app builder but also a team of mobile commerce experts that you can benefit from at every step of your mobile journey.
Conclusion
The mobile app is directly connected to developing your brand with given points.
1 – Ecommerce Growth
Increase sales and revenue by giving your clients the shopping experience they deserve, letting them buy directly from your app.
2 – Less than One-day Delivery
To be the best means to give the clients a fully working app in less than a day.
3 – We Support all Stores
Professionals need an App that will be able to read and understand every template and design. With Shopify to App that is an easy task.