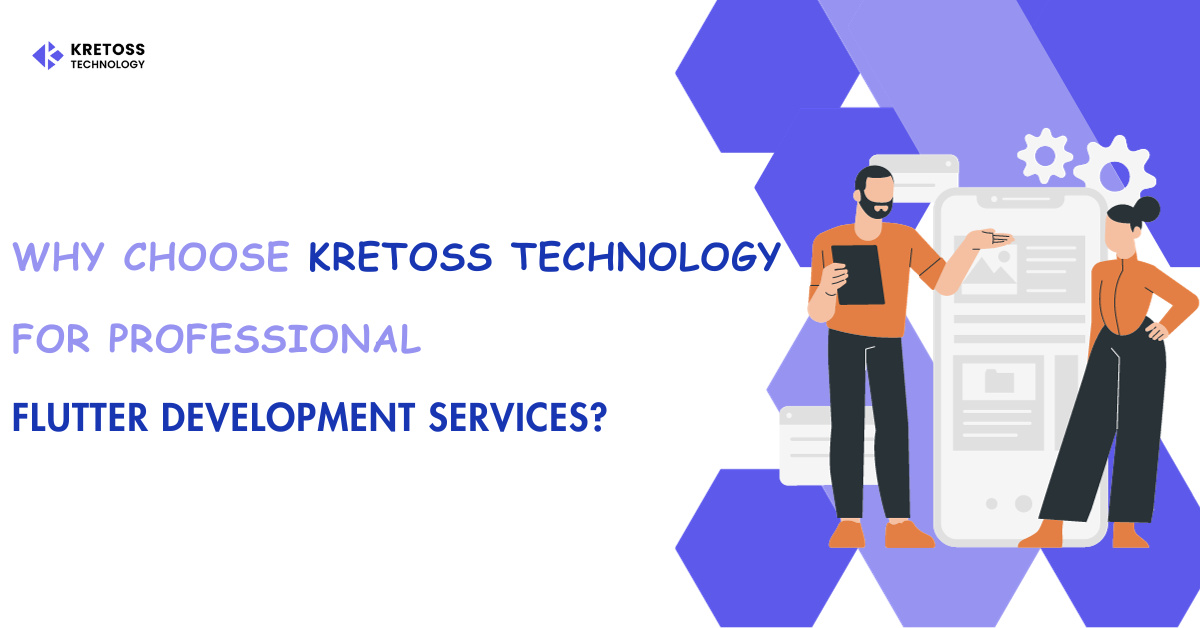 We are currently living in a fast-paced digital world where the usage of smartphones has become pretty common. The increasing usage of smartphones and the continuously evolving needs of tech-savvy customers have readily raised the demand for robust as well as visually appealing mobile apps. In this situation, businesses are also looking forward to turning to innovative and futuristic technologies to stand out from the crowd in the stiff market competition. Flutter proves to be an excellent choice in this regard. It allows for the creation of high-performance and feature-rich mobile apps that can smoothly operate on different platforms without any kind of problems. If you wish to harness the full potential of Flutter for your business, opt for Flutter development services from Kretoss Technology.
Unleashing the Power of Flutter Development Services
Kretoss Technology is a leading Flutter app development company catering to the varied needs of different businesses in the best possible manner. The company's deep commitment to harnessing the complete potential of Flutter makes it one of the most preferred choices of businesses. By appropriately leveraging the versatility of Flutter, businesses can readily benefit from cross-platform mobile apps that not only deliver a seamless user experience but also enhanced performance as well as stunning visual appeal.
Choosing Kretoss Technology for the Best of Services
You might be thinking or questioning about choosing Kretoss Technology for Flutter app development services. However, there are a number of reasons as to why you should select Kretoss Technology for your Flutter project.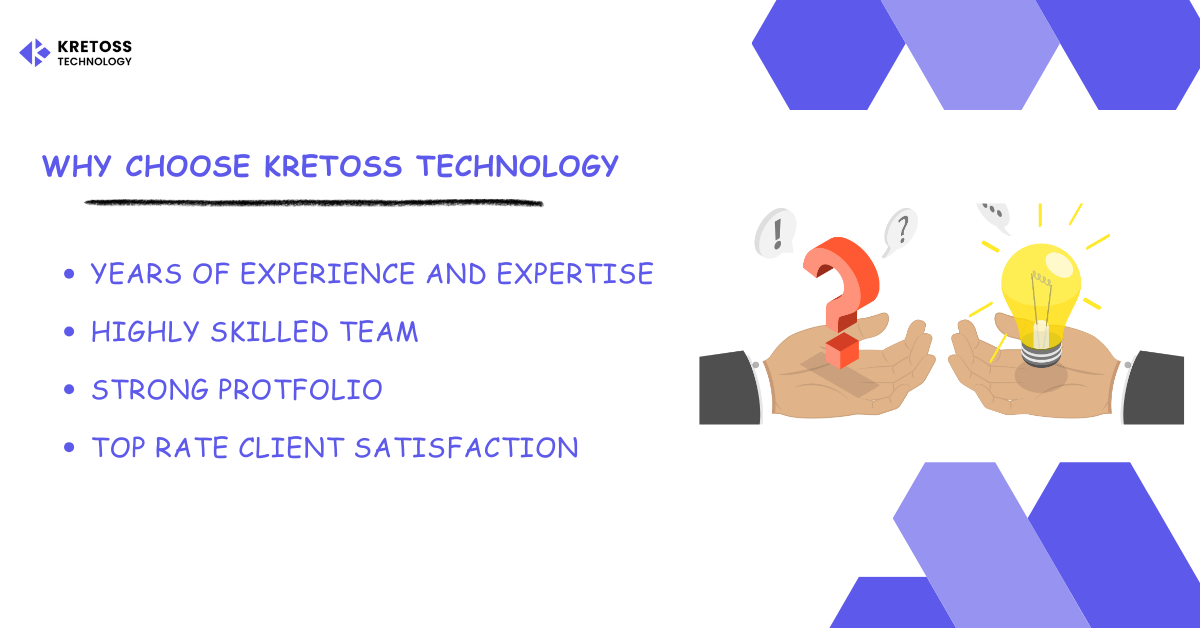 Several Years of Experience and Expertise
Kretoss Technology is a trusted name at the time when it comes to Flutter development services. With several years of experience and expertise in this field, Kretoss Technology has evolved as one of the leading service providers in the market. The appropriate blend of vast experience and technical prowess enables the company to tame some of the most complex Flutter projects in an effortless manner.
Adequately Skilled Team
The team happens to be the core strength of the company. Kretoss Technology houses a team of proficient experts who possess the required skill set as well as the expertise to take care of different Flutter projects. Moreover, the team also has the necessary experience in providing Flutter development services so that you can be always assured of the best. When you choose Kretoss Technology as a Flutter app development company, you can get easy and convenient access to a vast pool of talent that comes in handy for the successful completion of your project. 
Superb Infrastructure
The company boasts of an excellent infrastructure which proves to be extremely important for accomplishing a wide range of projects in the right way and in the stipulated frame of time. In addition to this, the team of proficient developers makes use of the latest tools and technologies to provide the most suitable solutions. The right infrastructure plays a significant role in enabling the developers to undertake various types of Flutter projects and come up with the appropriate solutions for the same.
A Strong Portfolio
Another major reason to choose Kretoss Technology for Flutter app development services is the strong portfolio of the company. The company takes pride in working for several reputed clients across the globe which has played a significant role in enhancing the overall work experience as well as the exposure of the company. Therefore, you can be assured of getting high-quality work along with a sheer level of professionalism from Kretoss Technology.
Have a look at our portfolio: Kretoss Technology Portfolio
High Rate of Client Satisfaction
Kretoss Technology is a top-rated Flutter app development company with a very high rate of client satisfaction. Client satisfaction happens to be of immense importance at the time of selecting any service provider. Thus, a company with a proven record of satisfied clients makes sure that they can be relied upon. Additionally, Kretoss Technology's primary focus is on client satisfaction and hence can be chosen for Flutter development services without any kind of hesitation.
Elevate Your Business Performance with Customized Flutter App Development Services
Now, you have a clear idea about what you can expect from Kretoss Technology and what benefits you can get when you choose the company's Flutter development services. The company always prioritizes client collaboration and focuses on understanding the specific business requirements to come up with tailor-made solutions. At the time when it comes to delivering Flutter app development services, no other option will be as good as Kretoss Technology in this regard. Whether you are looking forward to building dynamic eCommerce apps, engaging social networking apps, or interactive business solutions, the company has a lot to offer. All you need to do is get in touch with the team at the earliest and discuss your requirements in order to get the most suitable solutions.